The Visionary, Pastor Stanley E. Hayes, Sr.
"For the vision is yet for an appointed time, but at the end it shall speak, and not lie: though it tarry, wait for it; because it will surely come, it will not tarry." –Habakkuk 2:3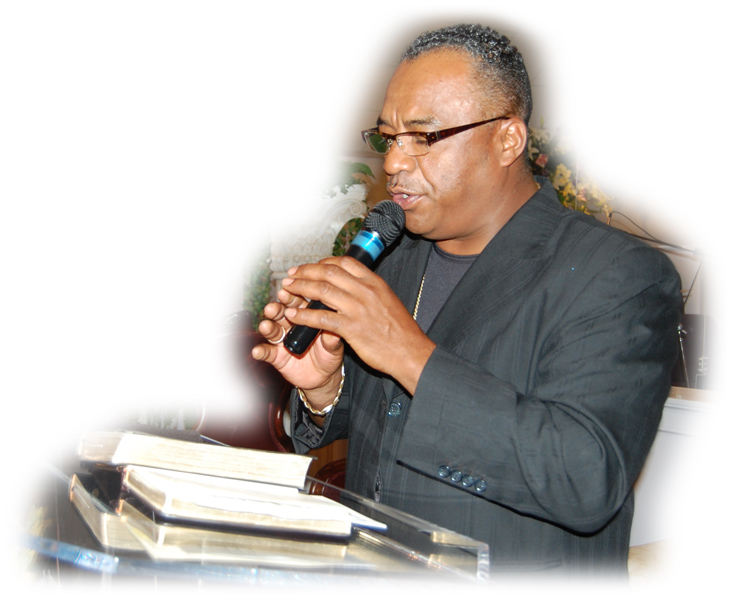 Some things in life start off looking nothing like what they will be…a caterpillar to a butterfly…sand to glass…and the transformation of a young and troublesome boy from the hardened streets of Sumter, SC into the visionary of a blooming church ministry that is transforming the lives of many.
This is the story of Pastor Stanley E. Hayes, Sr.. Born in San Antonio, Texas, he soon returned with his mother to her native Sumter. Even as a young boy, Pastor Hayes had a spiritual background as his mother was a well-known regional gospel songstress who sang both in Sumter churches and on the local radio station. Though her influence on Pastor Hayes was lasting, it would not be long as she soon passed away, leaving the then nine-year-old Pastor to-be and five siblings to be raised by their Grandmother.
It was under his grandmother's firm hand that Pastor Hayes learned the importance of discipline and the meaning of true faith. "She showed me what it meant to believe God at what He said," he recounts. Mandating church attendance, engaging the children in prayer and showing love for others in the community with her caring deeds, Pastor Hayes' grandmother laid the foundation for the soon to come transformation in His life.
After high school graduation and leaving his grandmother's house, Pastor Hayes had a supernatural encounter with God at the kitchen table of his small apartment that left him a forever-changed man, saved at the age of 21. Seeking to please God in all he did, Pastor Hayes began working diligently in his home church of Bethlehem Baptist Church and quickly resolved to propose to his longtime sweetheart, (Elect Lady) Julie Ann Hayes.
As God increased Pastor Hayes' family, he continued to work tirelessly in the church, serving in many capacities before God called him to the next level—the preaching of the gospel. It was not six months after this call that Min. Hayes found himself becoming the Pastor of Elizabeth Baptist Church in Bishopville, SC. After 5 years building the vision in Bishopville, Pastor Hayes was called back to his hometown to fulfill his current place as the Pastor of Enon Missionary Baptist Church where God has continually poured upon him revelation regarding the truth of Kingdom order and the working of Kingdom Vision. 
Blessed with an awesome woman of God by his side in Elect Lady Hayes, six children and the experience of boldly proclaiming the gospel everywhere, Pastor Hayes is continually following the instructions of God into the next place in Vision. What appeared to be a path to destruction has turned out to be a road to the abundant life God promised in His Word. Though he may know every step of the journey, Pastor Hayes expects to continue to move "from glory to glory."