Visionary, Elect Lady Julie A. Hayes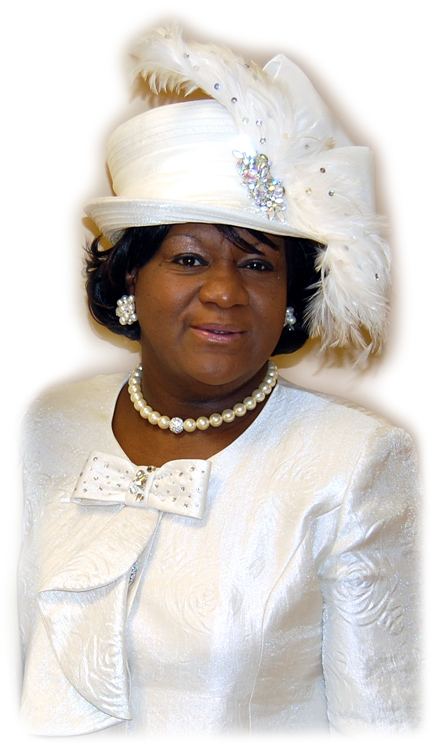 In a day and time when everyone is searching for someone who is real, a direct and to-the-point minister of the gospel is as refreshing as a cold drink on a hot summer's day.  Enter Elect Lady Julie Ann Hayes.  This dynamic woman of God did not, however, just begin her bold manner of facing the issues of the day and uncovering the subtleties of human interaction.
 Born the 6th of 9 children, Elect Lady was known, even as a child, for being outspoken with both adults and her peers about injustices, during her rearing on Sumter's south side.  Known as a defender of the weak, she soon developed a reputation as a firecracker to be handled with care.  After receiving the Lord Jesus at a local revival as a teenager, however, the fireworks were just about to begin for this explosive woman of God.
 Having graduated from high school and continuing her education at Allen University, Elect Lady was progressing nicely with her classes.  She was focused on her classes and had adjusted well to the navigating through the twists and turns that college life could offer.  One wave, however, was headed directly for her and was unavoidable.  Late one night, after receiving word from a roommate that her boyfriend wanted to see her, Elect Lady went downstairs to find Stanley Hayes, her street wise sweetheart, saved, sanctified and proposing marriage.
 32 years 6 children and 4 grandchildren later, the Lord has truly blessed and elevated this mighty woman of God, using her explosive boldness and love for Him to minister powerful preached and prophetic words into the lives of countless numbers of saints.  Elect Lady Hayes is known for saying what many won't and for exposing the devil in the deepest crevices of human life.  At the forefront of an army of virtuous woman, this spiritual dynamo has not lost her fighter's spirit and is marching forward to higher heights in the Lord.